Always fascinated with the beautifully printed Kimonos? Here is your chance to actually try one. Choose a preferred Kimono / Yukata from an array of options and we will help you get dressed and what more! You could wear it all day long throughout your lessons.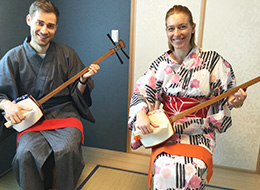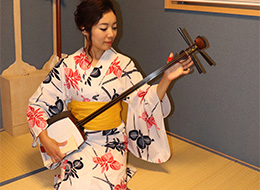 An opportunity to learn and enjoy the very traditional Hauta style of shamisen that was very popular during the Edo era among the general public. Nowadays the only chance to experience this kind of style is at an exclusive Geisha performance – So don't miss this chance to try it yourself! There will also be a mini concert by the instructor as well.
Try your hand at Ikebana (flower arrangement) and learn the art of free style flower arrangement. We will begin with the basics, the relevant background and you are ready to start your own flower arrangement.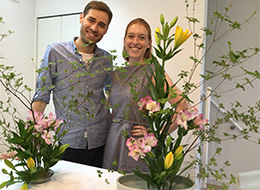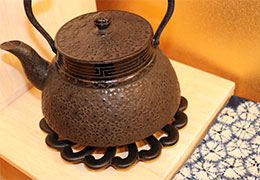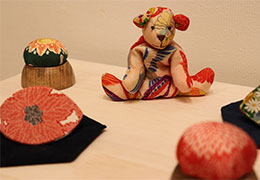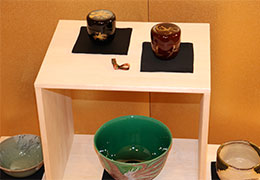 ☆Morning Class☆ 10:00 a.m. ~ 12:00 p.m.
Program
Child (Age 5~12)
Adult (Age 13~)
Kimono

6,800 JPY + TAX

13,600 JPY + TAX

Flower arrangement
Green tea making
Shamisen + mini concert
☆Afternoon Class☆ 2:00 p.m. ~ 4:00 p.m.
Program
Child (Age 5~12)
Adult (Age 13~)
Kimono/Yukata

6,800 JPY + TAX

13,600 JPY + TAX

Flower arrangement
Green tea making
Shamisen + mini concert
☆Night Class☆ 7:00 p.m. ~ 9:00 p.m.
Program
Child (Age 5~12)
Adult (Age 13~)
Kimono/Yukata

6,800 JPY + TAX

13,600 JPY + TAX

Flower arrangement
Green tea making
Shamisen + mini concert

If the request is only for one member then the fee will increase 1.5 times.
A collection of Kimono / Yukata will be put together based on your size preferences and you can pick your selection from the collection once you arrive for the class.
Our services are offered completely in English.
Please contact us for availability and for making booking reservations
Payment should be made through Paypal before due date