A Day in Japan experiencing the Japanese way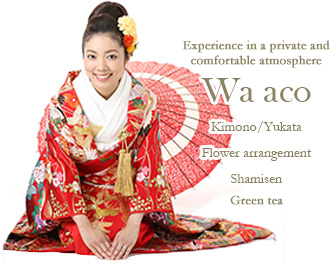 We at Wa Aco bring to you a "ONE DAY" opportunity to experience the Japanese culture in all its traditions and grandeur – An experience that you will never forget!
You will only need to choose an experience package below to learn all about traditional Japan whether it be getting decked up in a Kimono or learning to play the soothing Shamisen, all this at one place without the hassle of all the travel from one place to another.
At Wa Aco we host one group per class (limited to 4 people per group) making this a very personalized and memorable experience. So enjoy a private Japanese day with friends or family members.