Profile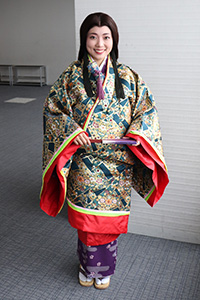 My name is Aco and I grew up in Tokyo. I studied psychology & music at the York University in Toronto, Canada.
Post my graduation in 2010, I worked in the hotel industry, hospital / healthcare industry, railway as well as in the IT industry – My varied experiences helped me interact with people from different cultures and taught me a lot in terms of hospitality and Japanese culture.
I am also a certified teacher and have obtained a license to teach the Shamisen, Kawaii Sushi Making and am also a certified Medical interpreter.
I established my company "和aco" in December 2015 & officially started the business from January 2017.
I am now a Shamisen performer as well as an instructor of Japanese culture.
I studied the Hauta style of Shamisen under the tutelage of Kikuho Hanabusa and the Jiuta stlye of Shamisen under Linda Caplan.
I was further awarded the title of Hauta Shamisen Master and was conferred the name Hoa Hanabusa by the Hanabusa school in the year 2011.
I am looking forward to host and guide those passionate about experiencing first-hand the culture and traditions of Japan.
Location & Access
Nerima-ku, Tokyo
(Closest railway station: Toshimaen)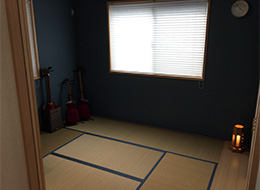 ( Seibu Ikebukuro line

 or Oedo line

)
12 min from Ikebukuro
20 min from Shinjuku
30 min from Roppongi
We will pick you up at Toshimaen station.
7mins from Seibu Ikebukuro line, Toshimaen station.
8mins from Oedo line, Toshimaen station.
Our house is close to Niwa no yu onsen which is a big and famous hot spring in Nerima-ku, which you could explore post the class.
We will guide you on how the experience of Onsen is unique in Japan!
Any inquiries, please contact us at wa-aco@wa-aco.jp